Products meeting the search criteria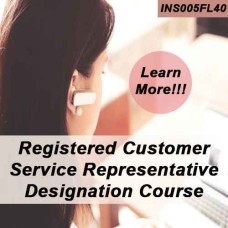 This 40-hour course is a Florida-approved 4-40 designation course, which functions like a pre-licensing course (you must take it before getting your license). This course waives the State exam! Topics include Automobile, Property Insurance, Office Management, Inland Marine, Crime, Workers Compensation, General Liability, Health Insurance and State Law (view syllabus). Become a licensed insurance property and casualty customer representative without the loss of production income and ti..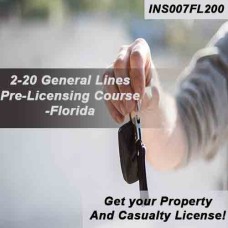 With your 2-20 Property and Casualty Agent License you can: Open your own Independent Insurance AgencyAppoint 4-40 Customer Service RepresentativesSell Property and Casualty insurance, and also sell health insuranceOLT provides the best 2-20 Florida Property and Casualty Pre-Licensing Course. Our course is available to you 24/7 as a Self Study course, with an instructor assigned to answer questions. The final exam must be completed with a score of 70% or higher. To obtain the ..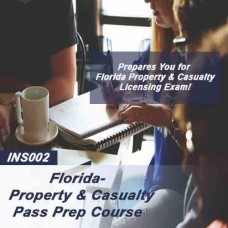 Taking this course will help you cram for your state Property & Casualty and General Lines exam. We designed our Property & Casualty Insurance Pass Prep and Cram course to help you study for your exams and build your confidence, thus reducing test anxiety.It uses the Redding Method (a question and answer model unique to OLT) and provides you only with the correct information. There are over 400 questions and 2,000 plus screens of information.Purchase this online General Li..
Showing 1 to 3 of 3 (1 Pages)