Products meeting the search criteria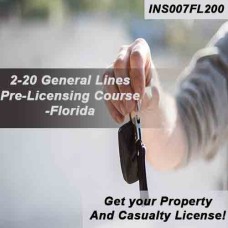 With your Life, including Variable Annuity (2-14) license, you can be appointed by an insurer or Insurers to represent their company and sell life insurance and annuity contracts. You can also be the owner of your own insurance agency or become an agent for an agency.Life insurance agents are appointed to transact/sell life insurance, fixed-dollar annuity contracts, and variable contracts by the same insurer. Agents can also sell annuity contracts, including, but not limited to, fixed or variabl..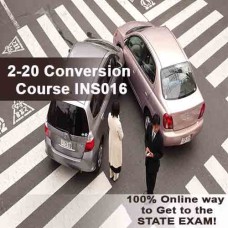 This 40-hour pre-licensing course helps an insurance agent convert there 4-40, 0-55, or 20-44 license to a full 2-20 General Lines license (state exam required). It covers the following topics of instruction: Property and Liability Insurance Concepts, Personal Automobile, Homeowners, Dwelling & Related Coverages, Commercial Automobile, Property, General Liability, Package Policies, Worker's Compensation, Crime,..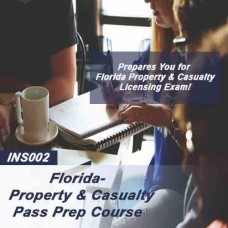 Taking this course will help you cram for your state Property & Casualty and General Lines exam. We designed our Property & Casualty Insurance Pass Prep and Cram course to help you study for your exams and build your confidence, thus reducing test anxiety.It uses the Redding Method (a question and answer model unique to OLT) and provides you only with the correct information. There are over 400 questions and 2,000 plus screens of information.Purchase this online General Li..
Showing 1 to 3 of 3 (1 Pages)